Baby Chew Lentil Beads Wholesale & Custom
Melikey Baby Chew Beads Wholesale
As a baby chew Lentil Beads wholesale supplier, we have a large inventory of Melikey baby chew beads, including Melikey baby chew beads in a variety of different materials, shapes, and colors. Our factory has the most advanced processing equipment, which can produce the highest quality Melikey baby chew beads products according to our needs from raw materials to production.
Our Melikey baby chew beads are all made of food-grade silicone/HTR high-temperature resistant silicone that is harmless and can withstand high temperature sterilization, and will not release harmful components such as acrylic acid, fluorine, lead and other harmful components. The quality and safety of Melikey baby chew beads can get domestic and international safety certification.
We offer premium quality Melikey baby chew beads for babies that can be hung in bottles, strollers and Harveys for easy chewing and discomfort relief. In addition, we also have Melikey baby chew beads with cute shapes, such as rabbit shape, flower shape, crown shape, raccoon shape, etc., with cute shapes and colorful colors, which can attract babies' attention and bring fun and stimulation to babies.
We provide wholesale services with reasonable prices and preferential quantities, and our Melikey baby chew beads wholesale services can meet the different procurement needs of customers.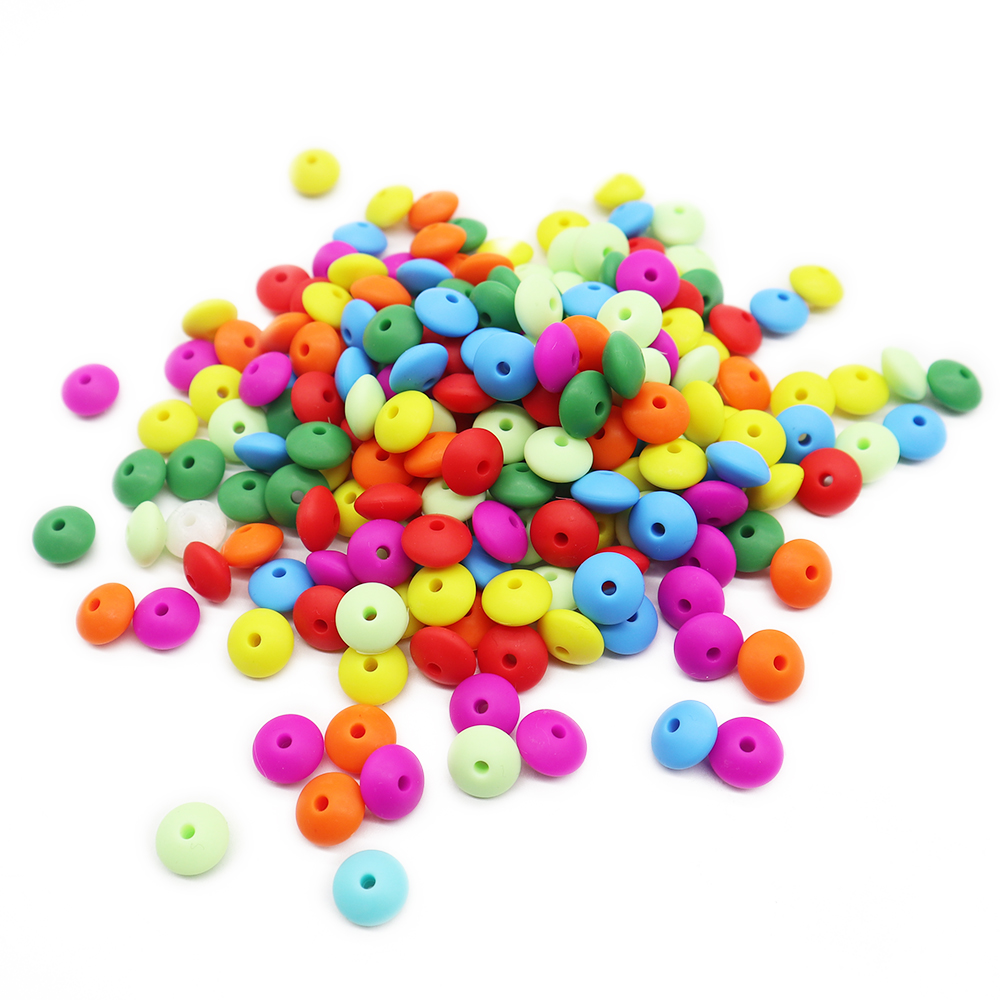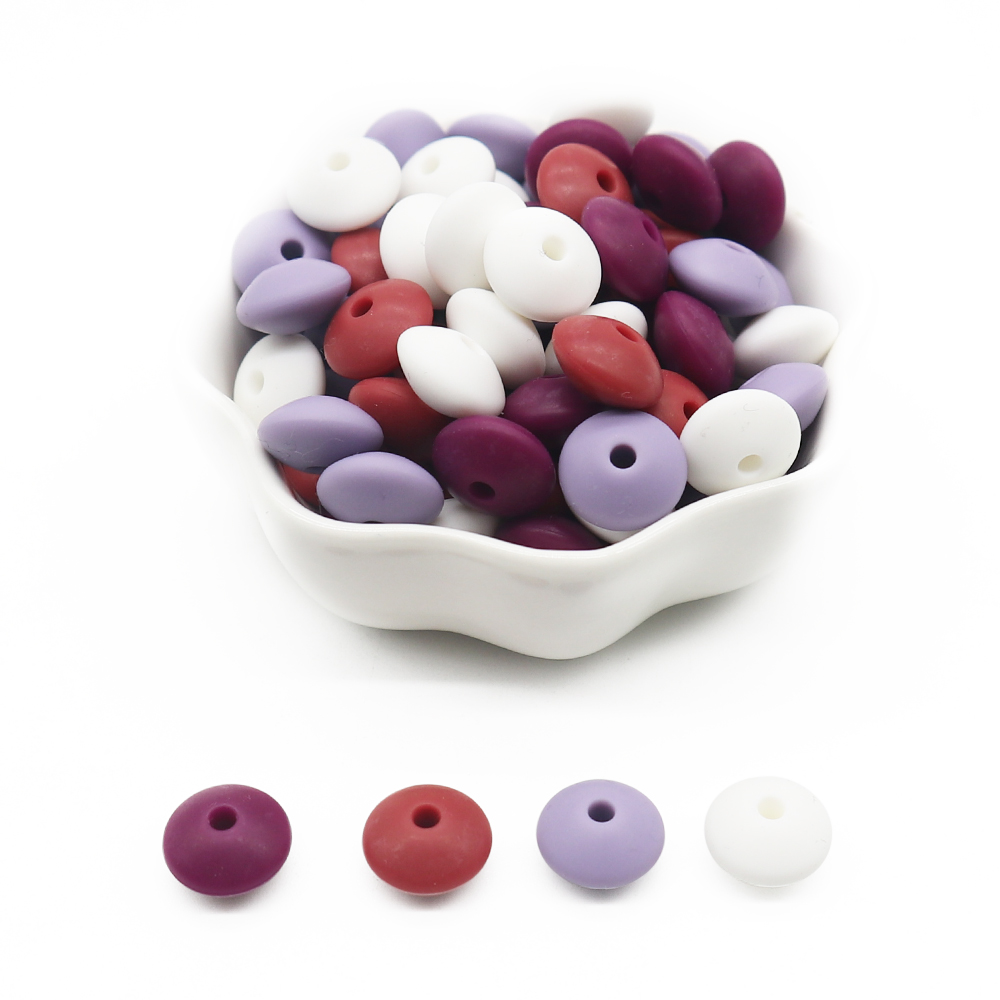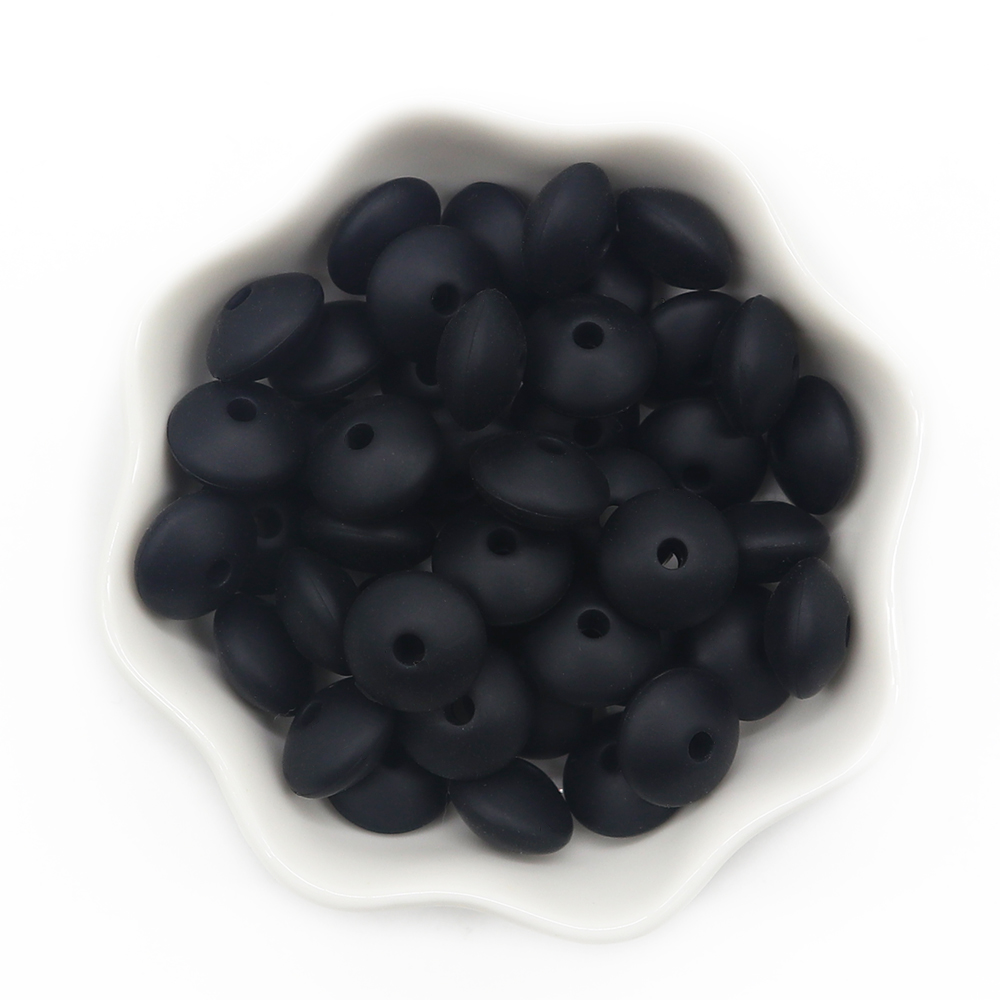 single hole black lentil beads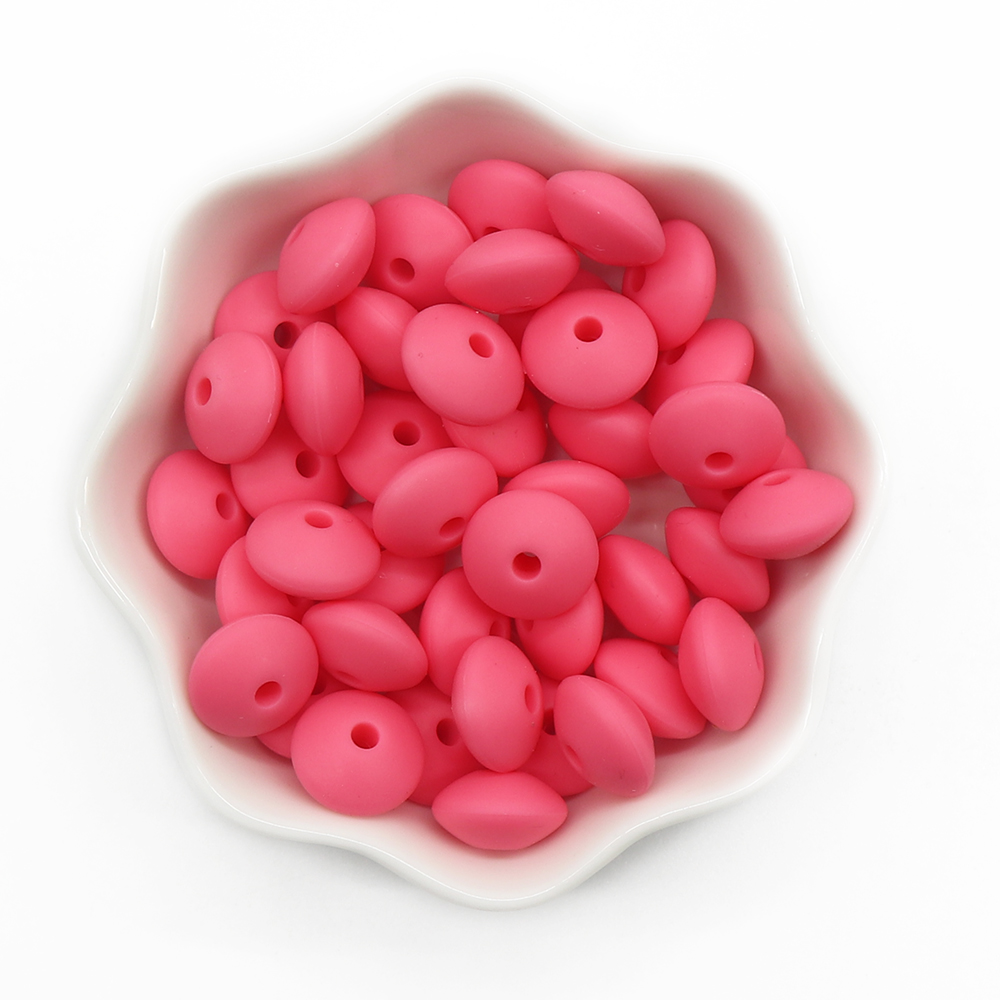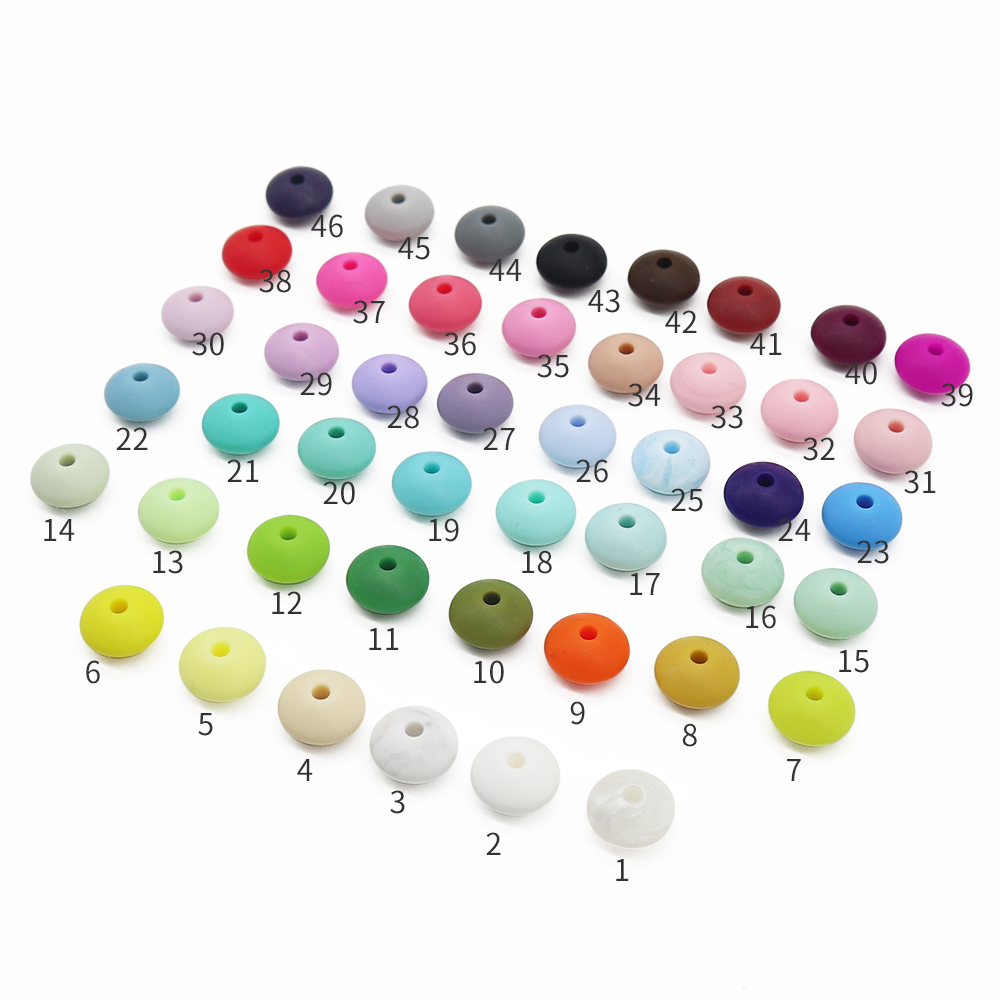 Don't you find what you are looking for?
Melikey baby chew beads provide personalized customization service. You can choose different shapes, colors, materials, etc., as well as your own brand printing according to your needs, so that the products can better reflect the brand characteristics and fit your own market positioning.
We take it as our responsibility to meet the needs of customers, and ensure that every link of the production process is strictly controlled, from material selection, structural design to product production, to ensure that each product is excellent and high-quality. Our product design is not only highly innovative, but also functional, and on the basis of meeting quality standards, it saves costs and improves efficiency for customers.
Melikey: A Leading Baby Chew Lentil Beads Manufacturer In China
As a leading baby chew lentil beads manufacturer in China, we offer high-quality and safe products that are made from non-toxic and BPA-free materials. Our products are designed to help soothe your baby's teething discomfort while promoting healthy oral development.
We use only the best materials and manufacturing processes to ensure that our products meet the highest quality standards. Our team of experienced designers and engineers work closely with clients to create custom designs that meet their specific requirements.One of the main reasons why clients choose us is our commitment to customer satisfaction. We understand the importance of delivering products that meet or exceed our clients' expectations, and we work hard to ensure that every customer is satisfied with our products and services.
Moreover, we have a strong reputation for delivering products on time and within budget. Our efficient production processes and skilled workforce allow us to minimize production costs while ensuring timely delivery of products. This makes us the ideal partner for clients who want to save money without compromising quality or delivery times.
Overall, we provide a comprehensive range of services that covers all aspects of the manufacturing process, from design to delivery. With our extensive experience, commitment to quality, and customer-focused approach, we are the ideal partner for clients who want to produce high-quality, affordable, and safe baby chew lentil beads.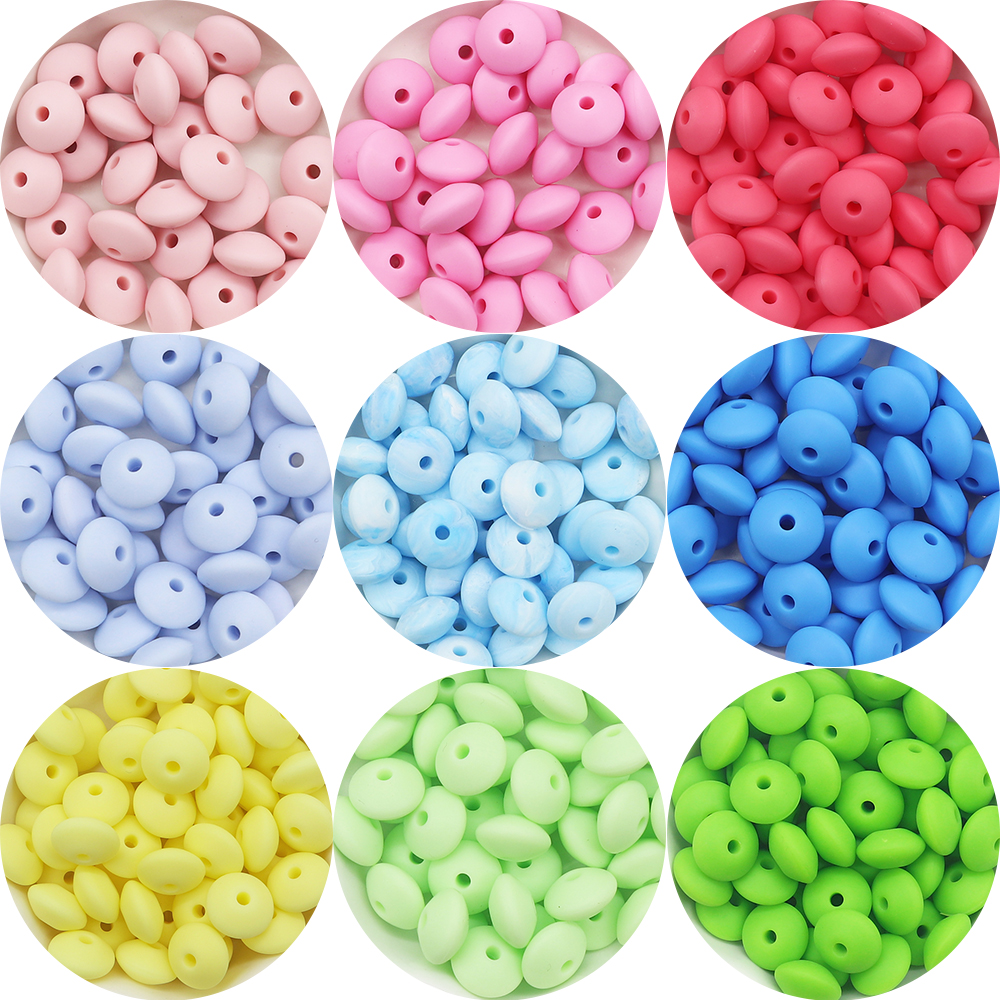 How do we custom baby chew Beads?
Customizing baby chew beads is a simple process that can be tailored to suit your specific requirements. Here are the main steps to follow:
1. Determine the materials
    Select the type of material that you want to use for your custom baby chew beads. This can include silicone, wood, or natural materials.
2. Decide on the shape and size
    Determine the size and shape of your beads based on your specific needs.
3. Choose the color
    Decide on the color or colors that you want to use for your beads. You can choose from a wide range of colors or even create a custom color using Pantone colors.
4. Design the logo
    If you want to include a logo or branding on your baby chew beads, create a design that meets your needs.
5. Confirm the order
   Once you have finalized your design, size, color, and materials, confirm your order with your supplier.
6. Production
    Your baby chew beads will be produced according to your design specifications. The production process typically takes a few days to a few weeks, depending on the complexity of the design and the quantity of the order.
7. Delivery
    Once your baby chew beads are ready, they will be shipped to your location or address.Overall, customizing baby chew beads is a straightforward process that can be completed with the help of a reliable supplier who has experience in producing such products.
Certificates For Silicone Beads
Silicone Beads Certificates: ISO9001,CE,EN71,FDA,BPA FREE ......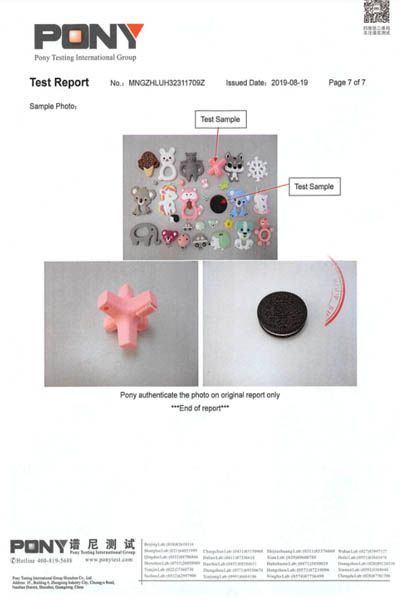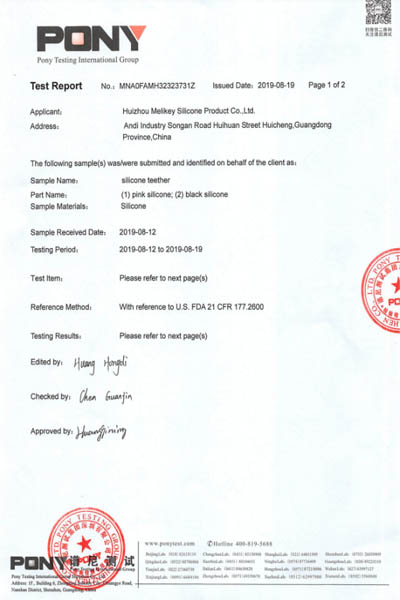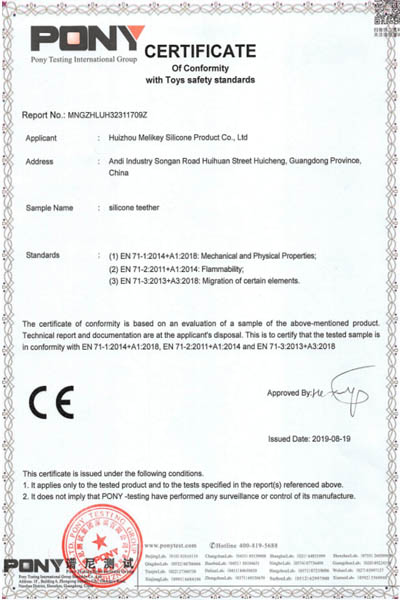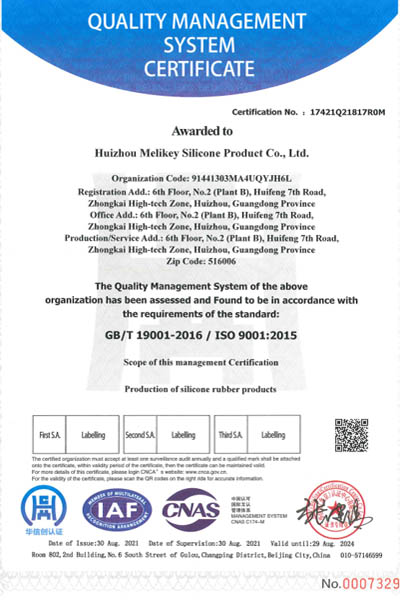 FAQ For Custom & Wholesale Silicone Baby Chew Beads
Silicone baby chew beads are made from food-grade silicone material that is safe for babies to chew on and play with. It is free of BPA, PVC, phthalates, lead, and other harmful chemicals.
Yes, silicone baby chew beads are made from soft, non-toxic materials that won't harm a baby's delicate gums, teeth, or mouth. They are designed to soothe and comfort teething babies, and are safer than traditional teething toys made of hard plastics or woods.
Yes, silicone baby chew beads can be customized and personalized to your specifications. You can choose from a variety of colors, shapes, sizes, and designs, and even add custom text or logos to promote your brand or business.
Yes, silicone baby chew beads are highly durable and can withstand frequent use and cleaning. They can be easily cleaned with warm water and soap, and are dishwasher safe for added convenience.
To order custom or wholesale silicone baby chew beads, you can contact a reputable supplier or manufacturer that specializes in producing these products. You will typically need to provide your design specifications, quantity requirements, and delivery preferences to receive a quote and place an order.
Yes, you can choose your own colors for custom silicone beads. Many suppliers will have a range of standard colors available, but you can also specify custom colors using Pantone color codes.
The production time for custom silicone beads can vary depending on the complexity of the design and the quantity of the order. However, most suppliers will provide an estimated production time before beginning the order.
Custom silicone beads are typically packaged in bulk in bags or boxes and then shipped via a designated carrier, such as FedEx or DHL.
Yes, reputable silicone baby chew bead manufacturers will provide safety certifications such as FDA, CE, and EN71 to ensure their products meet safety standards.
Yes, silicone baby chew beads can be used for a variety of purposes besides teething. They can be used as sensory toys, nursing necklaces, and even as stylish accessories for parents.