Best Silicone Teether Wholesale Manufacturer, Supplier, Factory In China
Melikey silicone products manufacturer wholesales food grade silicone teethers for worldwide customers. You can wholesale silicone teethers in various styles and colors. Wholesale silicone teether types: silicone teether rings, silicone teether gloves, silicone teether bracelets, silicone teether toothbrushes, etc. We support custom silicone teethers, you can wholesale silicone teethers engraved with your own business logo/name to help promote your brand and business.
We are a leading silicone teether supplier in China, providing chewable silicone supplies with the latest designs and the highest quality. Expect a great shopping experience, incredible selection and the best customer service!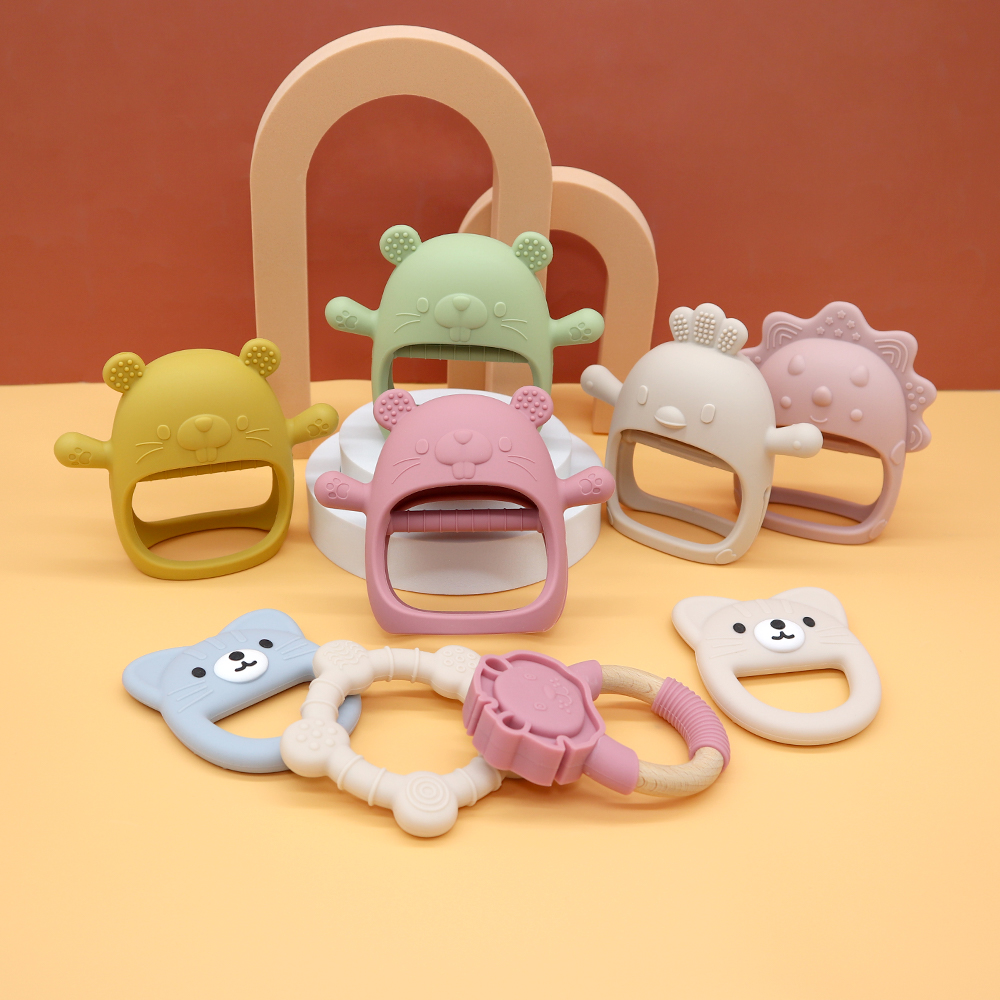 Wholesale Silicone Teether Supplier & Manufacturer In China
If you are looking for wholesale silicone baby teether. Melikey Silicone is the most recommended and trusted silicone teether supplier or manufacturer in China. You can find the right silicone baby teether for you in our company. We offer them in different shapes and colors including animal, fruit and festive teethers. All of our silicone teethers are made with 100% food grade silicone and are free of any BPA, PVC and phthalates. So I believe you will receive a safe and durable high-quality silicone baby teether.
We are ISO9001 Certified Silicone Teether Supplier & Manufacturer. We have more than 10 years experience in silicone baby teether wholesale molds, we can open molds for your personalized shape teethers according to your needs.
Why Choose Us As Your Silicone Teether Supplier In China
Melikey is wholesale silicone teether safe for baby factory. All of our silicone teethers are made of 100% food grade silicone, and our raw materials are all safety tested and certified. Our silicone teether has passed FDA, CE, EN71 and other safety testing standards, so it can be used by babies with confidence!
We are ISO9001 certified factory. We have a comprehensive technical management and quality control system. From product production to shipment. We provide one-stop service.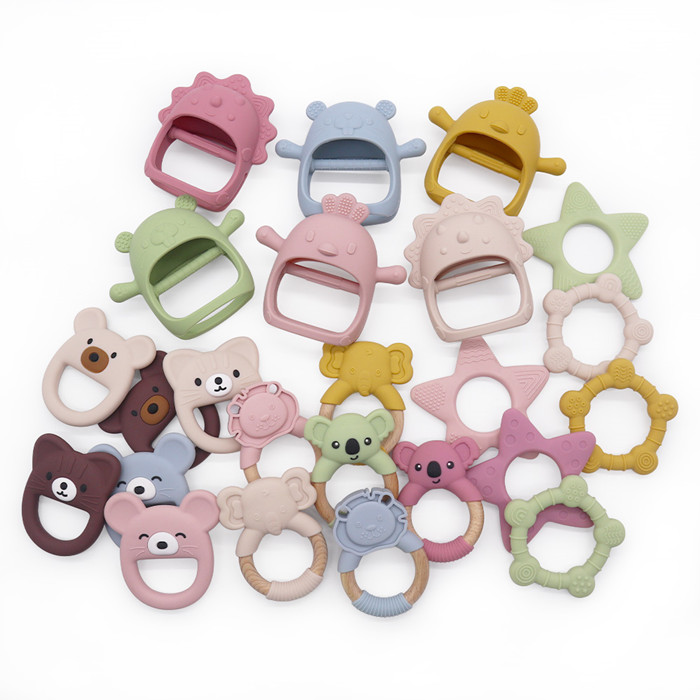 Our Range Of Silicone Teether Wholesale
Babies love chewing on these colorful sensory teethers. These colorful sensory teethers are designed to develop your child's senses while helping to relieve first tooth poking. We needed a safe, high-quality, non-toxic teether to help ease his teething problems.
Our teethers are made from the highest quality food grade silicone that is FDA approved. Our products have undergone strict third-party safety testing and meet ASTM and LFGB safety standards. Our silicone teethers are freezer and dishwasher safe.
Wholesale OEM Silicone Baby Teether Factory
 We have more than 10 years of OEM experience, we have a professional R&D team, and we provide OEM services.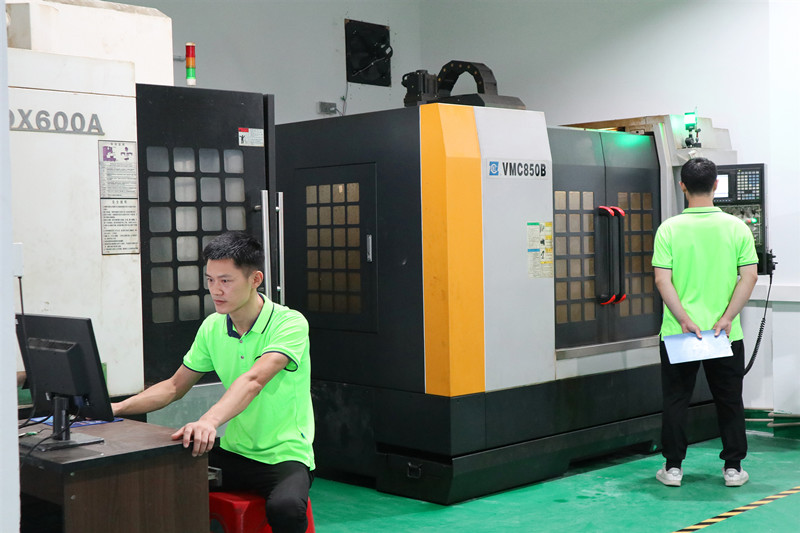 Do you Want To Get Wholesale Silicone Teether Quotes?
High quality Silicone Teether products at wholesale price here. Our prices are flexible. Try our best to offer you the best price according to the quantity of products you ordered.
We are a factory, large quantities of orders can reduce production costs, in order to increase your profit.
Certificates For Silicone Teethers
Silicone Teethers Certificates: CE,EN71,FDA,CPC,BPA FREE ......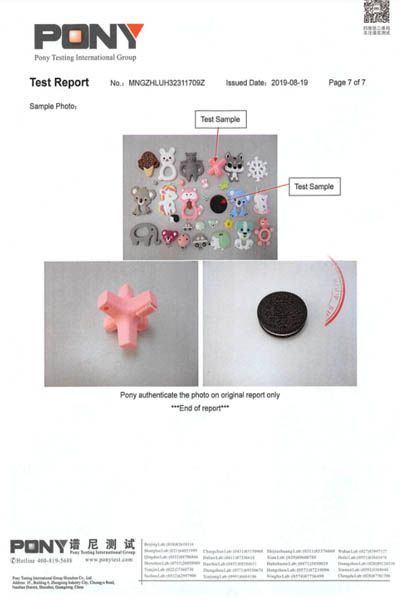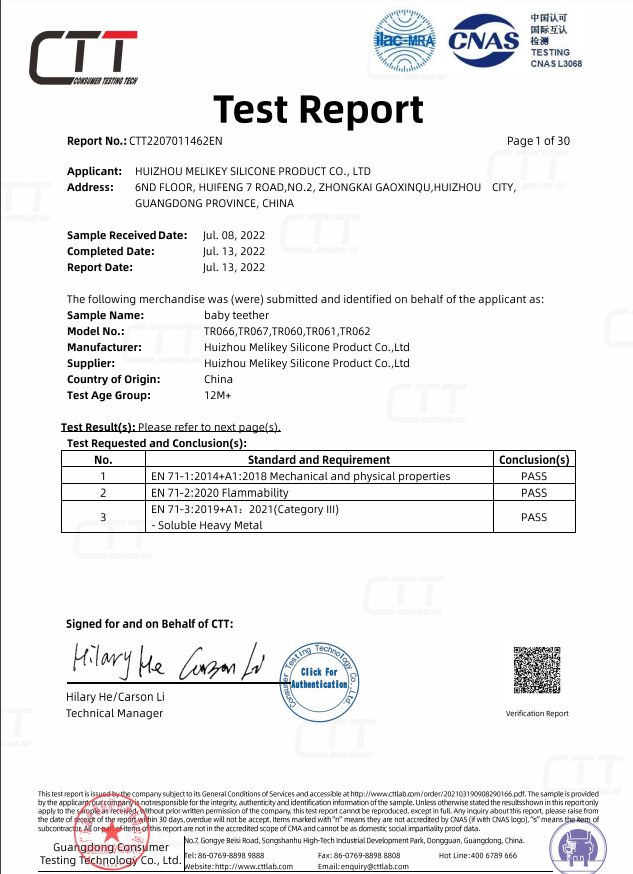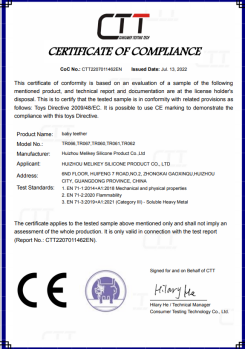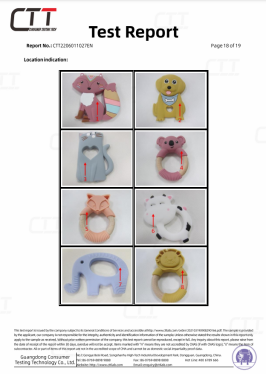 Frequently Asked Questions
Our silicone baby teething toys are non-toxic, BPA free, safe, food grade, 100% silicone material.
Our teethers are manufactured and tested in strict accordance with safety standards. Silicone teethers are made of food grade silicone, non-toxic and BPA free.
In general, teethers can be fun to play with only as toys. Since they are made safe for small hands and mouths, we recommend using them from 3 months and up, when babies will grasp and begin to grasp.
Common signs of teething include:
swollen, inflamed gums
flushed cheeks
dribbling
slight fever
sucking fingers & fists
restlessness and irritability
have more dirty nappies more
Our silicone baby teething toys are freezer safe.
And because they're non-toxic, BPA-free, and food-grade safe silicone, they're freezer safe for those extra tough teething days!
Since our silicone baby teething toys are so easy to clean, you may find yourself washing your safe baby teether every night. Most people will wash them by hand or in the dishwasher as needed.
Silicone is best washed with warm soapy water and/or rinsed in boiling water and allowed to air dry on a clean surface.
They are also dishwasher safe in the top drawer.
If your teether also has wood, do not soak the wood in water. Cleaning is best done with a damp cloth, and if possible, rinse the silicone in boiling water and allow to air dry on a clean surface.
Usually turnaround time is 7-10 days after you place your order. This does not include shipping time. If the quantity is more, our production cycle will be longer.
Please provide your detailed address. We will calculate the shipping cost based on the value of your order.
Unfortunately, we are not able to offer exchanges online. If you need a new size or color, you may return your items and place a new order online.
Types of Silicone Baby Products