Silicone Baby Teether OEM Factory China | Melikey
Product Detail
FAQ
Product Tags
100% food grade teething silicone baby teether
5 different textures and bristles will stimulate the gums of any baby who loves to chew while also acting as a first stage toothbrush! Your baby will be guaranteed effective teething itch and pain relief without losing interest for a long time! This unique Designed to allow wholesale baby teether to reach lips, tongue, cheeks and even molars! Gentle gum massage stimulates the muscles in the mouth and improves oral motor skills needed to speak.
PERFECT SIZE AND GRIP DESIGN FOR LITTLE HAND - Lightweight and easy-to-grip baby elephant teething toy is perfect for baby's small hands to grasp and chew. Let your baby chew it comfortably for a long time without losing grip. The unique hollow design improves hand-eye coordination and also soothes the baby!
EASY TO GRIP AND CHEW - Innovative shape, soft gummy texture and pliable design keep baby busy and happy for longer than other teething toys, so new moms can pick up some much-needed rest and relaxation! It's for all babies A must-have, it will quickly become their favorite teething toy.
Specifications
| | |
| --- | --- |
| | Cute elephant baby silicone biscuit teether |
| Size: | 96*67mm |
| Material: | Food grade silicone |
| Weight: | 45g |
| MOQ: | |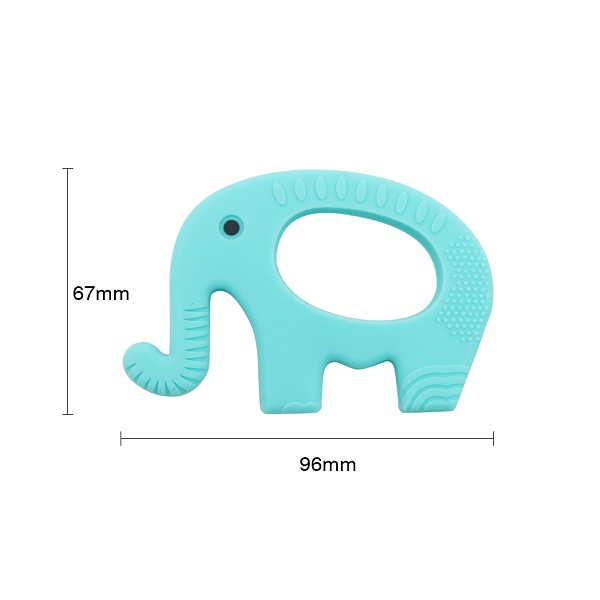 elephant silicone teether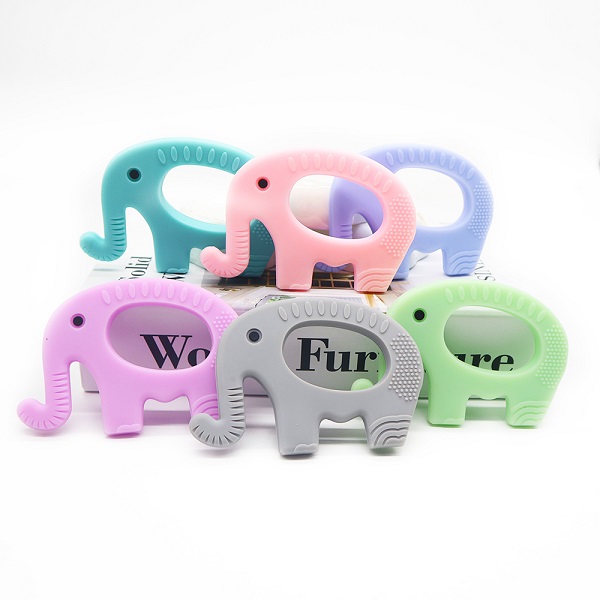 silicone elephant teether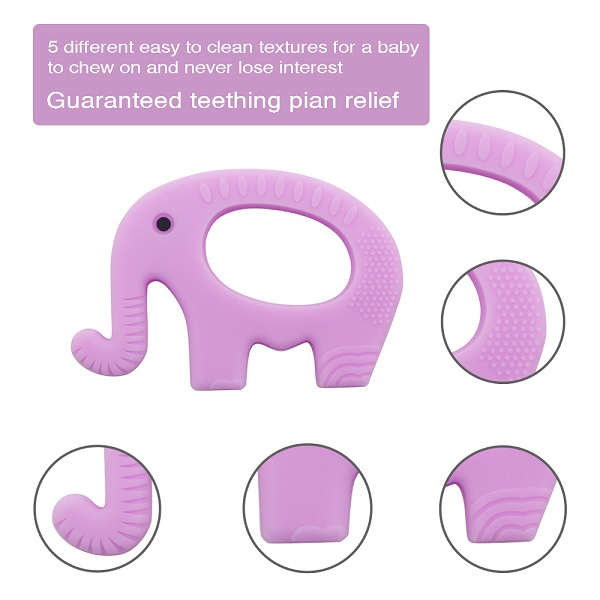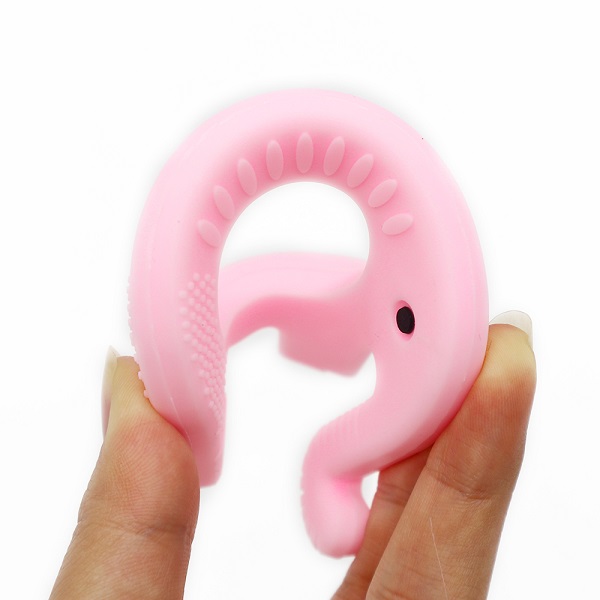 ---
---
Is silicone teether good for babies?
Silicone is unique in that it is not as harmful to health as plastic. These hazards include harmful chemicals in plastic gutta-percha, including BPA, PVC, and phthalates. And the silicone is soft, perfect for soothing your baby's gums.
How do you sanitize silicone teethers?
Wash with warm soapy water and rinse thoroughly. This preserves the integrity of the gutta-percha while also washing away bacteria. It can also be sterilized by boiling or steaming.
Are silicone teethers toxic?
Silicone teething toys are an eco-friendly alternative to rubber and untreated wood teething toys because they are completely free of BPA, phthalates and latex. This allows your baby to chew them safely.
Can silicone teether be boiled?
Yes, our baby silicone teether toys can be steam sterilized, you can also boil them in water for 1-2 minutes, but no more than 3 minutes.