Custom Silicone Focal Beads Factory | Melikey
Product Detail
Product Tags
We are a professional silicone focal beads manufacturer , offering high-quality wholesale custom services. As a direct silicone beads factory supplier, we have extensive experience and a dedicated team to meet your large-scale ordering needs. With premium silicone materials and unique designs, we provide a wide range of styles and specifications of silicone focal beads to cater to your personalized requirements. Choose us, and you will enjoy outstanding silicone baby product quality, flexible customization options, and competitive wholesale prices. Feel free to contact us for more information about our wholesale custom services.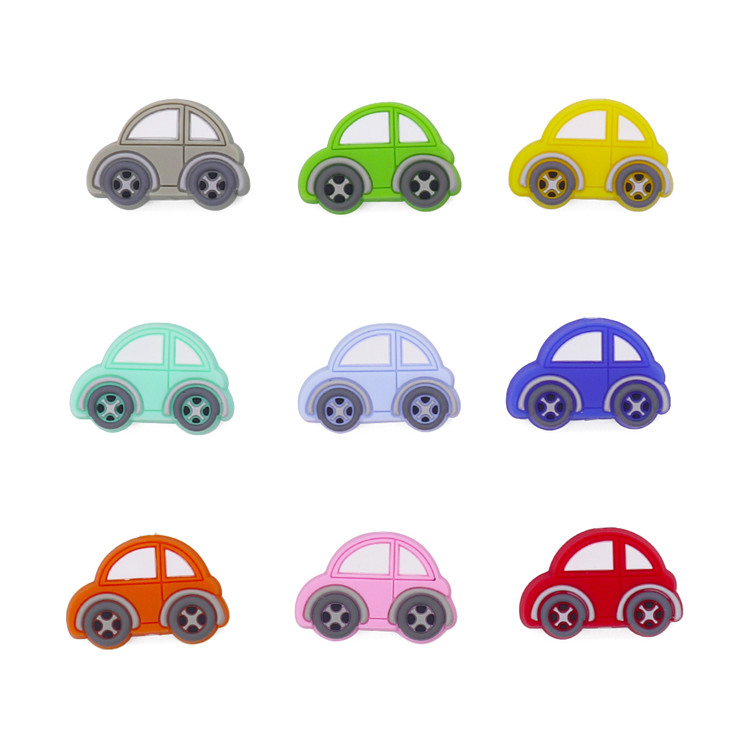 | | |
| --- | --- |
| Product Name                       | Car Silicone Teething Beads                                      |
| Material | Food Grade Silicone |
| Weight | 4g |
| Color | Multi-colors |
| Custom | YES |
Safe Chewing: Silicone focal beads undergo rigorous testing, ensuring they are non-toxic and safe for babies to chew on, providing a secure chewing experience.
Crafting Fun: Silicone focal beads are perfect for crafting projects, enhancing creativity and hand-eye coordination.
DIY Sensory Toys: These silicone focal beads can be used to create DIY sensory toys, stimulating babies' tactile and visual senses.
Soft and Squishy: Silicone focal beads have a soft and squishy texture, offering a comfortable tactile experience and catering to babies' exploration needs in their mouths and hands.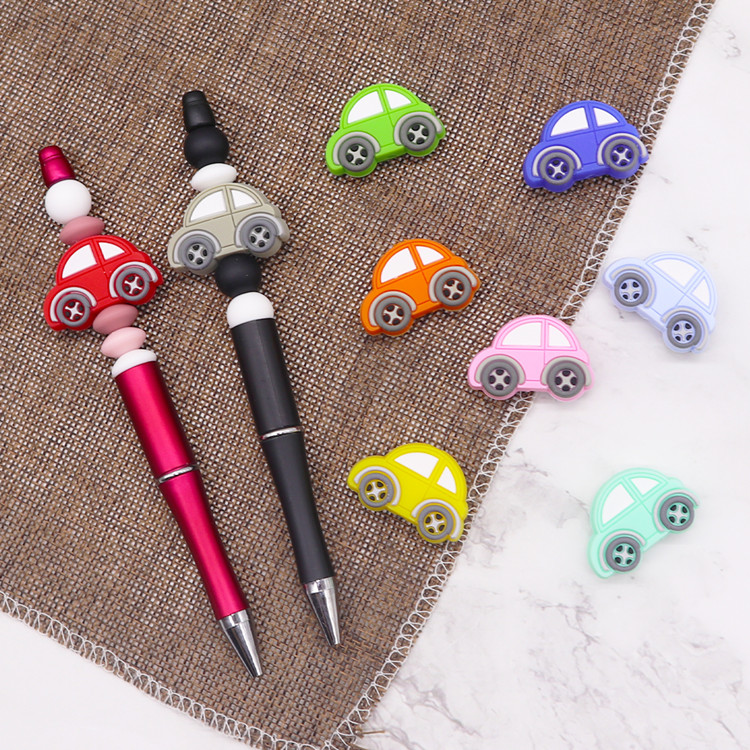 silicone safe teething beads wholesale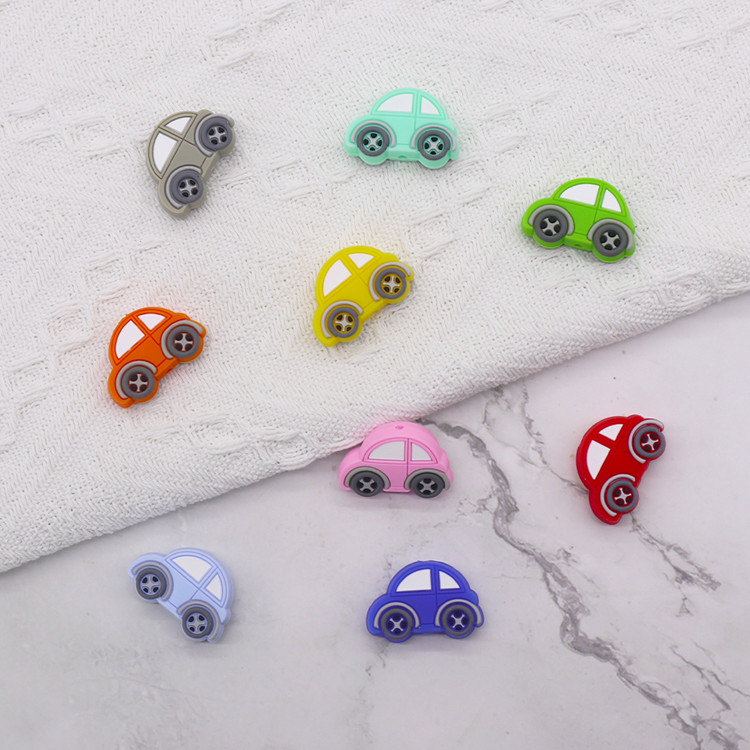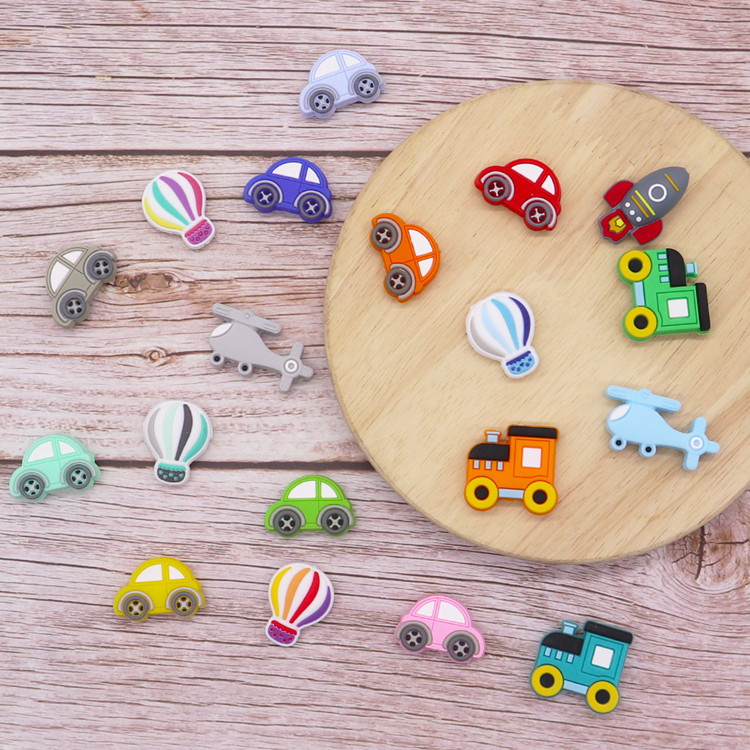 silicone teething beads bulk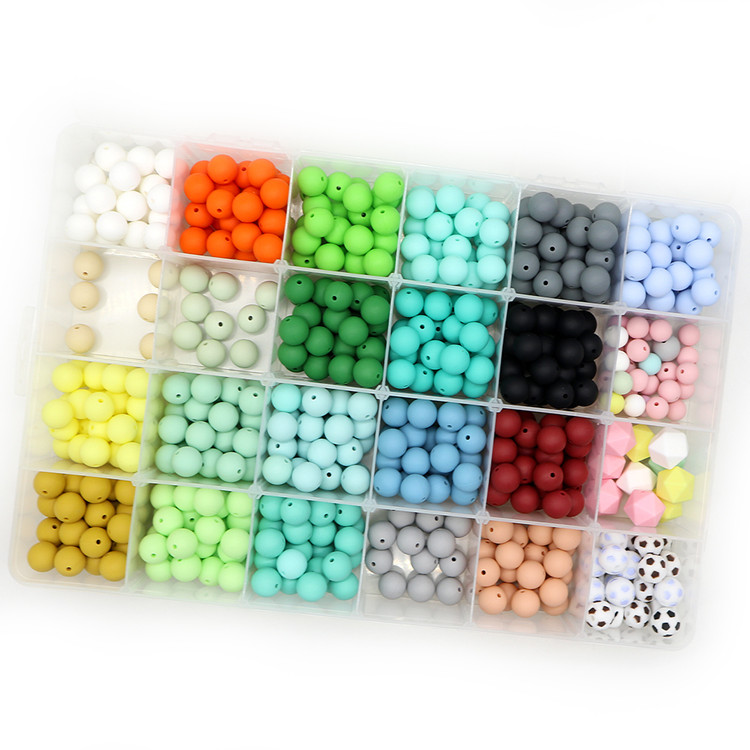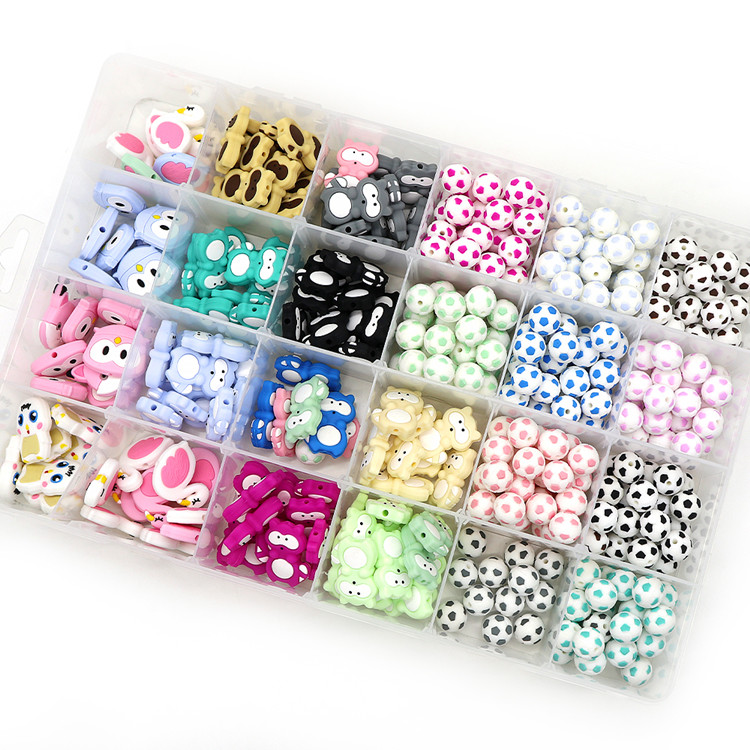 Our silicone focal beads product is characterized by personalized custom solutions, as we deeply understand that each customer has unique needs and requirements. Therefore, we offer flexible customization services to meet specific customer demands.
Customized Sizes
 Our factory can provide various size options based on customer requirements. Whether you need small and delicate focal beads or large and bold designs, we can fulfill your custom size needs.
Customized Colors
We offer a wide range of color choices, from vibrant and bright to soft and warm, catering to different customers' personalized color preferences.
Customized Shapes
In addition to traditional round beads, we can also customize various shapes such as hearts, stars, flowers, etc., making your focal beads one-of-a-kind.
Customized Designs
 Our professional design team can create unique patterns and textures according to customer requests, adding personality and artistic value to your focal beads.
Material Customization
 Apart from standard silicone material, we can also provide other silicone materials like food-grade silicone, organic silicone, etc., ensuring compliance with specific product requirements.
Customized Packaging
 We offer flexible packaging customization services, designing unique packaging solutions to enhance your product's brand value and market appeal.
Whether you are an individual customer or a wholesaler, we are eager to collaborate with you to create distinct silicone focal beads that stand out in the market. Our dedicated team will assist you throughout the entire customization process, ensuring your product's uniqueness leads to more business opportunities and success. Please feel free to contact us to learn more about our personalized custom solutions.
If you are in business,You may like
---
---