Bulk Silicone Teething Beads Factory Wholesale | Melikey
Product Detail
FAQ
Product Tags
Buy custom baby teething toys from Melikey at wholesale prices! Not only can you customize the design, but you can also customize the color and packaging. We can provide packaging design service for you and provide customized packaging. No matter which design you choose, our design team will build it for you and provide you with the best and professional advice.
If you need design-related help, we can also help you for free.
Silicone Chew Beads BPA Free Bulk Factory
Melikey supplies the highest quality silicone beads and makes their own supply in the market!
Our silicone beads are made of 100% food grade silicone. Our silicone products:
DIY teether - DIY your favorite bracelets, necklaces, pacifier chains and inspire your imagination.
Interaction - not only promotes the growth of baby's teeth, but also promotes intellectual development.
Safe - Silicone beads are made of food-grade materials and taste harmless
Baby teether - soothes discomfort and has the perfect firm surface for your baby to chew on.
Certified - Free of Phthalates, Lead and Cadmium. CE, BPA free, LFGB certified.
Silicone beads are great for pacifier chains, toys, lanyards, bracelets, necklaces, key chains, and more!
Remember that loose beads and/or small parts can be a choking hazard. Never let kids use loose beads unattended! As always, please inspect all finished products before use. If there is any damage, discontinue use and discard immediately.
Melikey is silicone teething beads bulk factory. We have multiple production lines for efficient mass production of silicone beads. Welcome to contact us more about wholesale beads prices.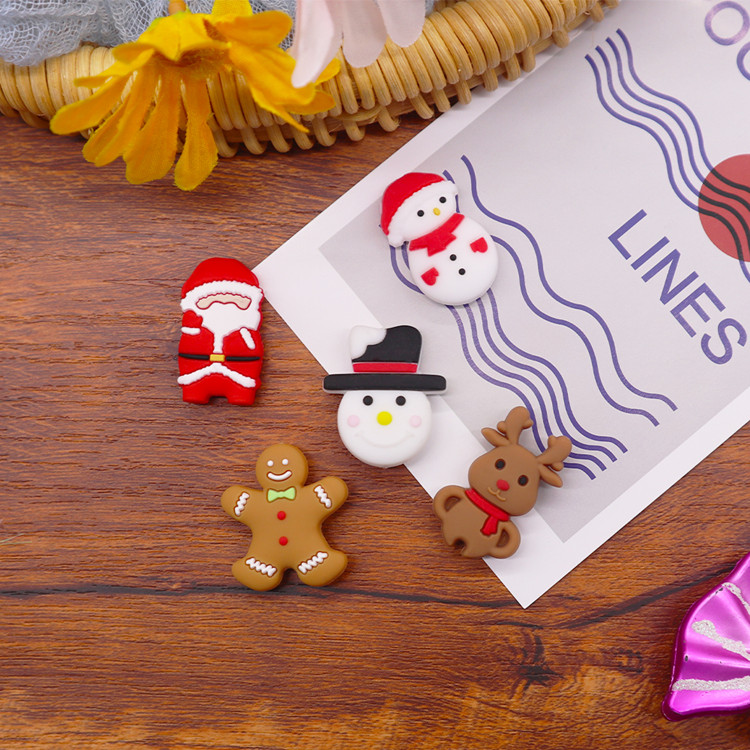 | | |
| --- | --- |
| Product Name                       | Christams Silicone Baby Beads                                       |
| Material | Food Grade Silicone |
| Weight | 5g |
| Style | Cartoon |
| Custom | Avaliable |
Silicone beads are great for making necklaces, bracelets, lanyards, key chains, mask lanyards and other products that are safe and easy to sterilize. FDA Compliant, BPA Free, Phthalates Free, Lead Free. 
★ Multiple shapes and colors! ★
We have silicone beads in a variety of colors, shapes and sizes. All other colors are available in various shapes and sizes.
★ Hole and Wire Specifications and Assembly Instructions ★
All of our beads have a 2.5mm hole that works best with 2mm string. To thread the rope correctly, hold a lighter flame on the end of the cut rope for about 1 second, then roll it between your fingers to seal it so it "hardens" and can no longer be worn. This melts the fibers together. Then you can thread the string through the beads or buttons. Once done and buckled and tied with a double knot, melt the knot slightly and roll it to secure it into a solid ball. This will prevent it from coming apart
★ Safe ★
Anything that can fit into a space 1.25" wide and 2.25" long can be a choking hazard, take the necessary precautions to keep all small items away from young children. Please wash your beads with a food-safe soap such as castile soap and lukewarm water after receiving your beads and allow them to air dry.
★ Quality/Certification ★
These silicones are of the same quality as pacifiers and pacifiers and are certified free of BPA, latex, lead and phthalates.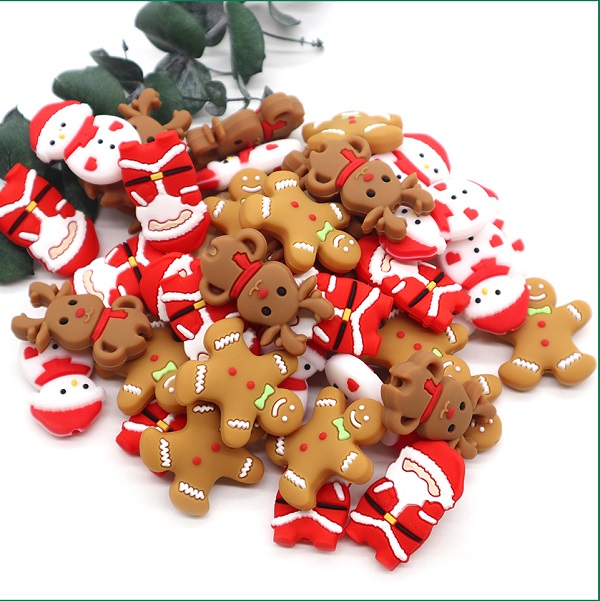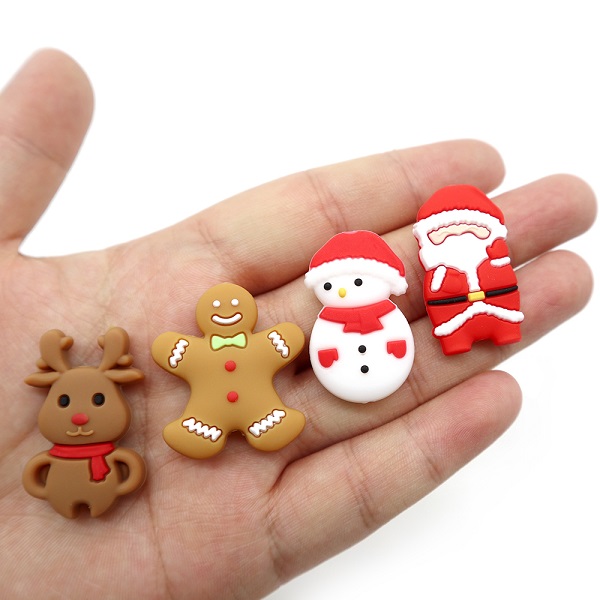 silicone teething beads wholesale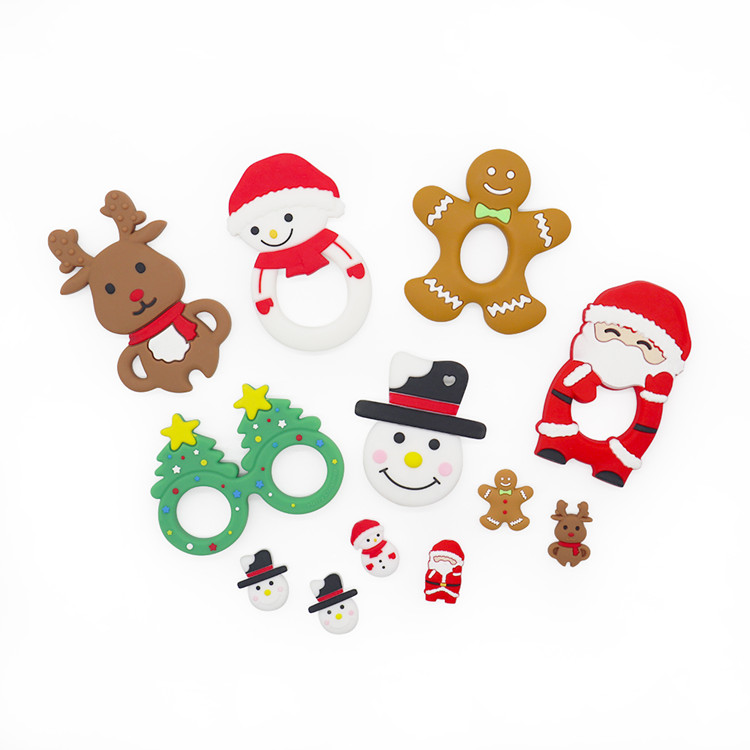 bulk silicone teething toys
Make your own creations with silicone beads
Want to make your own jewelry or teething toys yourself? Test your artistic flair with our silicone beads, available in a variety of colors, shapes and sizes. Explore your options and try endless uses and applications.
All of our baby teething beads include:
Sizes range from 9mm to 20mm;
Circle, hexagon, polygon, flat, etc.;
Just about every color you can imagine - from standard reds, greens and blues, to bright pinks, purples and yellows (and beyond).
Manufactured to the highest standards, our silicone beads are completely safe, non-toxic, and free of a host of unwanted chemicals that may be found in other similar products, so you can trust Melikey silicone beads to be safe for your kids.
Silicone beads are a great craft idea for those looking to get creative with other baby-safe creations, including toys, jewelry, and more. Remember to ask us about ribbons, clasps and key chains to add the finishing touch to your creations.
Versatile Wholesale Beads
At Melikey, we offer silicone beads in wholesale price and quantity. Plus, we'd love to work with you and hear what you think about our products - we're excited to see the creativity of our talented clients.
But why silicone? Silicone is a versatile, safe material ideal for a variety of uses - from computer technology to medical, container products and toys. We chose to use silicone not only for its flexibility and versatility, but also because:
it is safe
non-toxic
easy to use
Free of BPA, lead and other harmful substances.
Explore the many designs, shapes and styles of silicone beads and rings on our site - we even have a range of children's jewelry and sensory chew necklaces.
Explore a world of pure imagination
One of the most common uses of these products is as baby teething beads. Moms around the world buy our beads in bulk to make teethers and educational toys for their kids.
Also the perfect gift for new moms and babies, this collection lets you use them for older kids too; they're great for color identification, counting, sorting, and more. The possibilities are endless.
Contact us today to discuss your baby teething bead project and needs. We will work with you to integrate the best method for your requirements and budget.
You, like all of our lovely clients, are considered part of the Melikey family and we look forward to building a long-term relationship with you and hearing your stories about how to use our collections.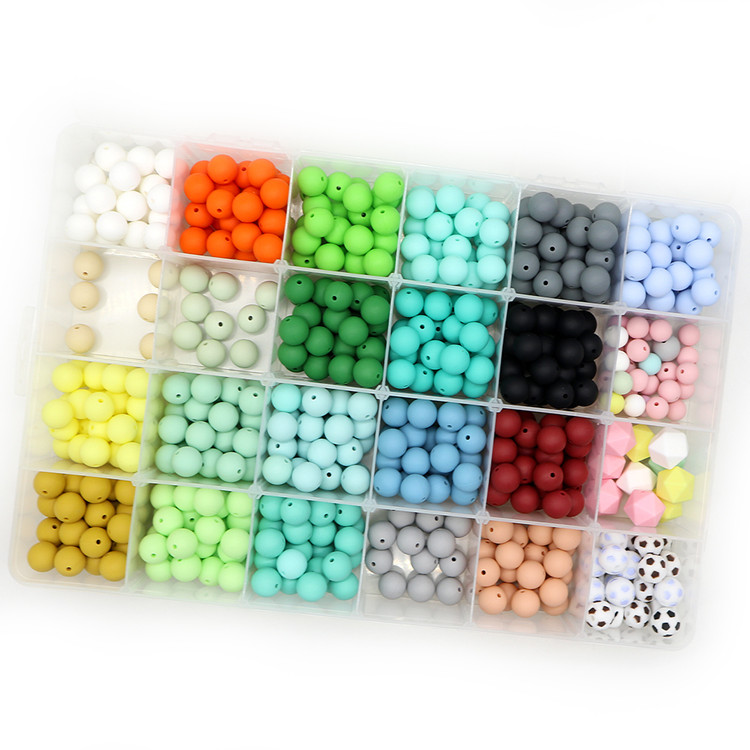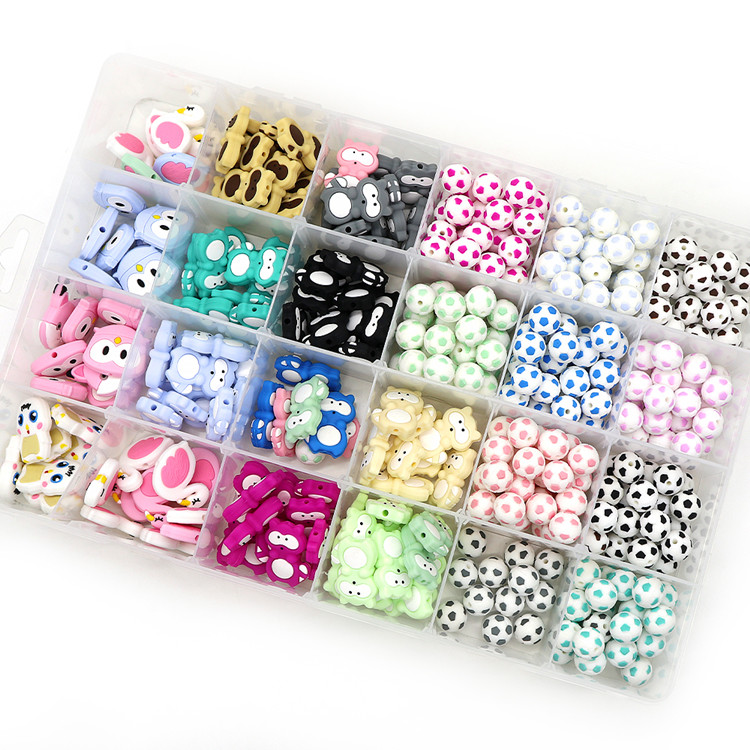 You may need these before your order
Types of Baby Teething Toys
---
---
What size beads for baby teether?
The smallest silicone beads we carry are 9mm. In the middle are 12mm, 15mm silicone teething beads. The largest teething bead size we carry is 20mm.
How do you make a teething bead?
Most of the single color beads we offer are produced using a simple silicone blend, poured into a stamper and wrapped.
Are silicone bead teethers safe?
According to the U.S. Food and Drug Administration (FDA), children should not directly use teething jewelry that can cause choking or strangulation.