Food Grade Silicone Teether Wholesale | Melikey
Product Detail
FAQ
Material Description
Product Tags
Buy custom baby teething toys from Melikey at wholesale prices! Not only can you customize the design, but you can also customize the color and packaging. We can provide packaging design service for you and provide customized packaging. No matter which design you choose, our design team will build it for you and provide you with the best and professional advice.
If you need design-related help, we can also help you for free.
Silicone Baby Teething Toy Teether Soft Wholesale
Melikey is baby teether silicone wholesale supplier, wholesale silicone baby products. We wholesale a varity of baby silicone teethers, More choices-there are plenty baby teethers in our website,dinosaur,elephant,raccoon,tractor,car etc. Welcome to send us an inquiry to get the newest catalog for baby teething toys ! 
Melikey castle baby teether is safe to use on your baby's gums and has an opening designed for little hands to grasp. They're made from non-toxic food-grade silicone and have a textured side that massages sore gums and relieves new teeth. Texture also helps your baby discover and explore new senses, so keep chewing.
Can stimulate vision with colorful toys
Helps stimulate baby's sense of touch
Let your little one not be picky
Extra comfort for your little one By having a texture on the cloth, it massages gums that are itchy and sore from wanting to grow teeth stimulate tooth growth form the basic jaw practice tongue movement
Train your little one's grip
Prevent baby from putting foreign objects in mouth
| | |
| --- | --- |
| Product Name                       | Fruit Silicone Baby Teether                                             |
| Material | Food Grade Silicone |
| Weight | 45g |
| Color | Multi-colors |
| Custom | logo,color,package |
Melikey teethers are carefully designed to protect your child's mouth.
With its soft and stretchy material, this baby teether wholesale is safe for babies 3 months and older.
Lightweight and sized for a perfect baby grip.
Non-toxic and soft, suitable for baby to play.
Gorgeous and unique design attracts baby's attention
Delicate structure protects baby's mouth
Specifically designed to prevent the baby teether from getting too deep into the baby's mouth, but at the same time allow the baby teether to reach the molars
1. 100% food grade safe silicone teether
2. Can be chilled for added relief
3. Free of BPA, PVC, phthalates, lead and cadmium
4. Cara: Clean with warm, soapy water
5. Safety-tested by a leading third party laboratory
Special Note:
1. Product to be used under Adult Supervision for Babies & toddler below 3years old.
2. For sanitary reasons, we do not accept returns on teething products.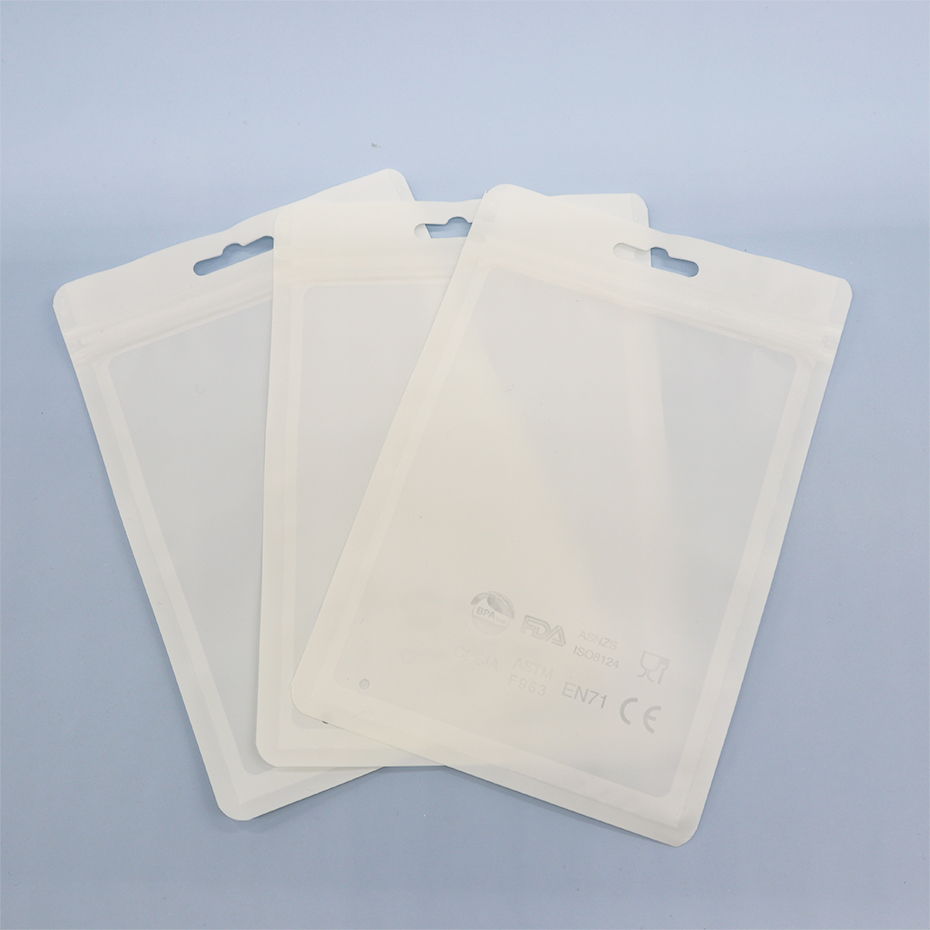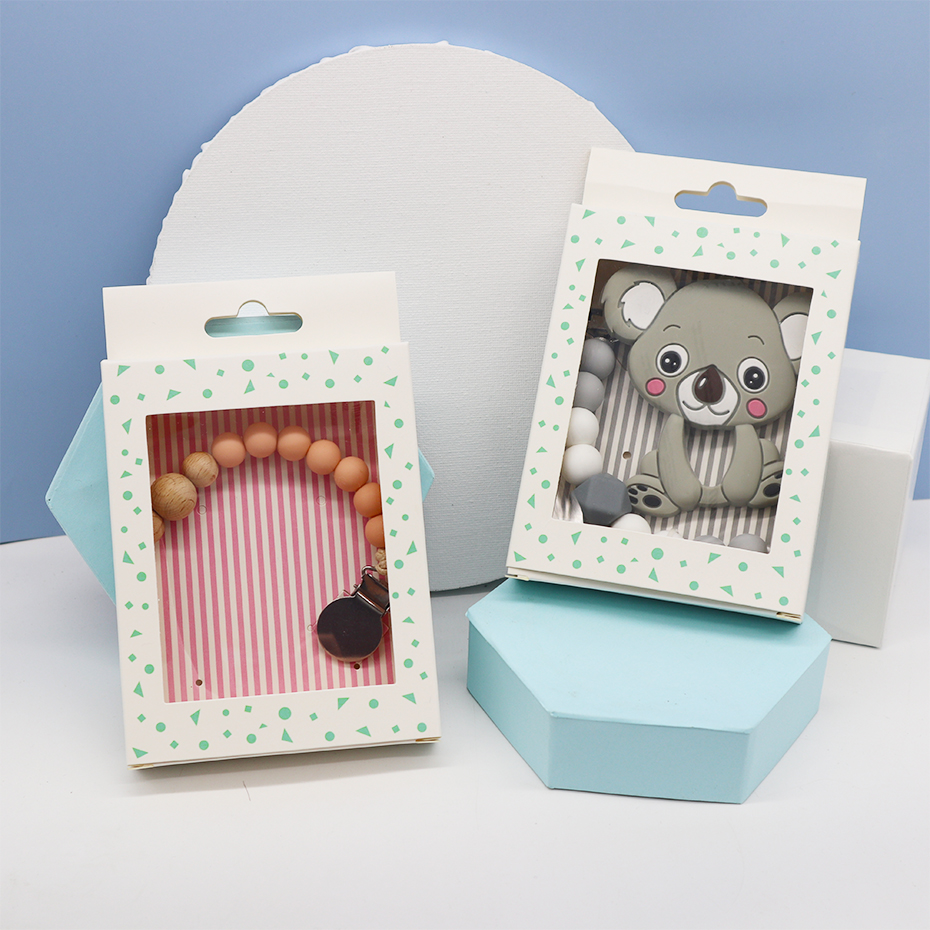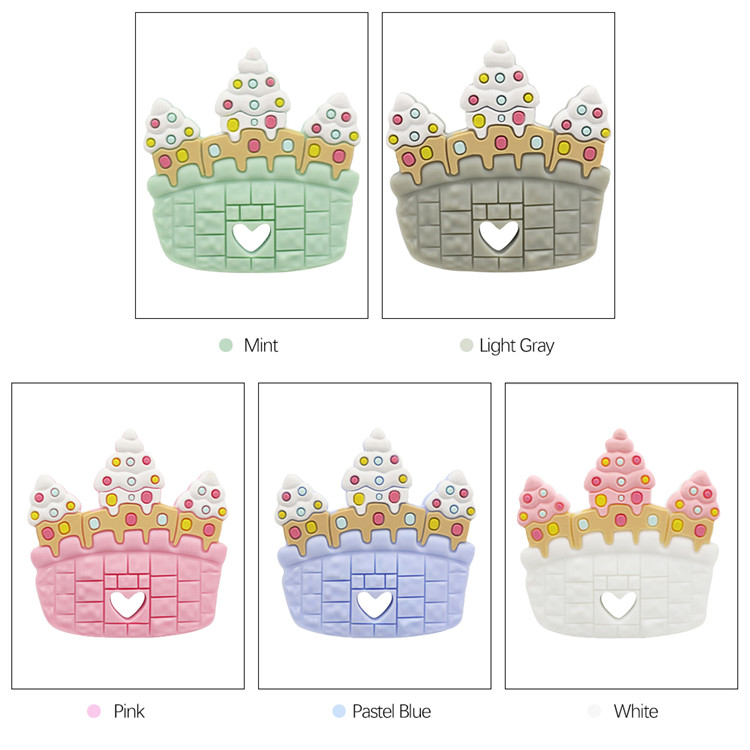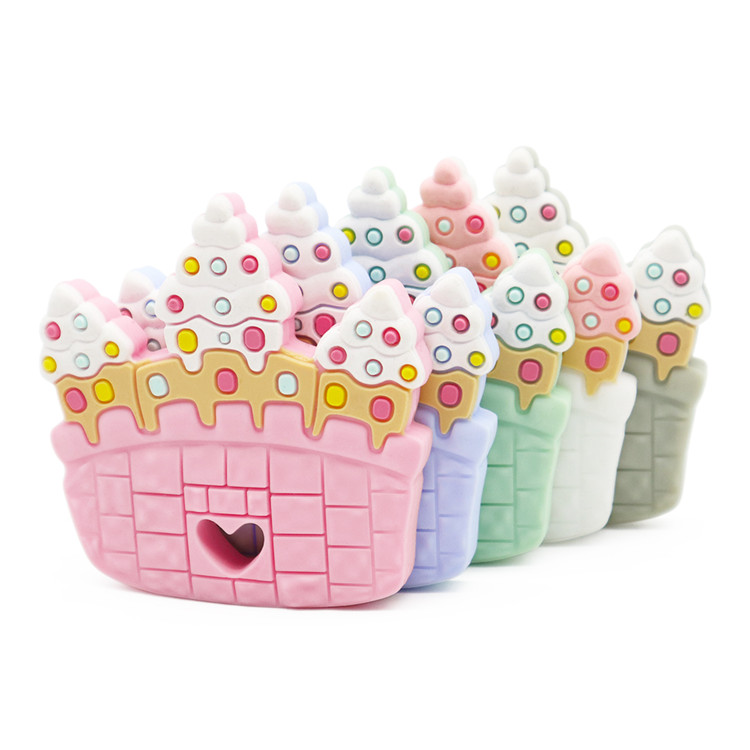 food grade silicone teether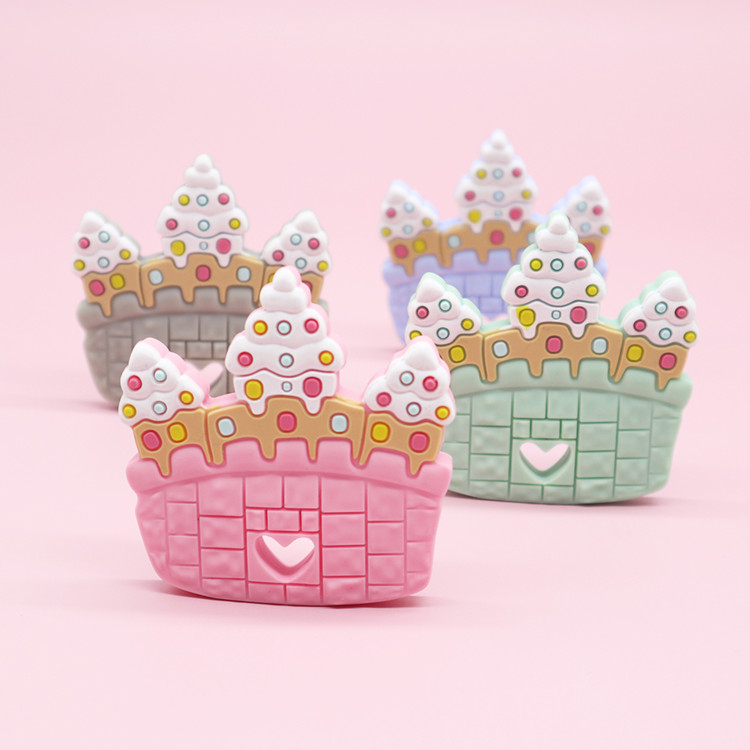 Made in China -We are the leading manufacturers of dental gels made in China. All of our teething toys are made in China.
100% food -grade silicone -Our baby tooth out toys are made of the softest, flexible, and high -quality materials
Very suitable for gifts and baby gifts -Our baby teether is one of the gifts that new mothers and children will like. All ages! A great gum, suitable for 4 months old, chewed to 2 years old to play.
Through the pinching test -our silicone teether is pure silicone, which can be bent, pinch and squeeze at will, they have passed the pinching test
After passing the Choke test-our silicone teether passed the Choke test, the baby will not cause the risk of suffocation in the throat due to the tooth glue stuck in the throat.
Buy Best Silicone Teether Wholesale at Lowest Prices on Melikey
Looking for a BPA-free silicone teether? You are in the right place! Melikey is an efficient online wholesale buying site for customers to buy their goods wholesale. We provide one-stop service.
When you buy Wholesale Silicone Teether Bpa Free at Melikey, enjoy great savings, discounts and great value in terms of price and quality. We regularly add new products to keep you up to date with the latest developments and designs.
Get the best silicone teether Bpa at the lowest prices and fast and cheap logistics only at Melikey. We offer a variety of logistics for wholesale baby teether to meet your different needs and maintain a guarantee of quality products because customer satisfaction is our top priority.
If you're looking for a high-end or budget-friendly BPA-free silicone teether wholesale, you can definitely get it at Melikey!
Types of Baby Teething Toys
---
---
How to care for the teether?
You can sterilise your teether set by using baby wet wipes to clean before every use or wash them with water & gentle soap and air dry. You can use UV steriliser and steam steriliser as well, but it is not recommended as it will have chance to decolourise the teethers. Please remember to keep the teethers completely dry after sterilising too.
What is food grade silicone?
FDA food grade silicone is a versatile and robust man-made synthetic polymer, made up primarily of non-toxic silica. Known for its unique features, FDA food grade silicone is resistant to extreme temperatures, stresses and environments
Is food grade silicone safe?
Silicone will not react with food or drink, nor will it produce any harmful fumes. The U.S. Food and Drug Administration has determined that silica, the raw material for silicone products, is safe for food-grade applications.
WHAT IS LIQUID SILICONE RUBBER (LSR)?
LSR is a widely used elastomer prized for its high-temperature resistance and flexible, non-stick nature. It is odorless, tasteless, mold and bacteria-resistant, and hydrophobic, making it an excellent choice for any type of product that comes in contact with food.
BENEFITS OF FOOD GRADE SILICONE RUBBER
When compared to rubber and other materials, LSR offers a number of advantages, depending on the application. Advantages can include:
> Durability: Food grade liquid silicone rubber parts are flame retardant, corrosion resistant, and built tough enough to withstand the daily demands of a busy kitchen or manufacturing facility. They also absorb vibrations easily, are exceptionally pure, and feature a low compression set.
> Process flexibility: LSR parts can be formed using both conventional and 2-shot injection molding processes, allowing for greater design flexibility and more potential manufacturing applications. Contact SIMTEC to discuss our technical capabilities in detail.
> Heat- and cold-resistance: Critically important for food and beverage applications, food grade LSR maintains its properties in both extreme heat and extreme cold. Unlike other materials, it won't melt or become brittle, which means more reliable equipment and more durable products — important advantages for any organization.
> Bacterial and chemical resistance: LSR is also chemically inert and resistant to bacteria and mold growth. This provides peace of mind and compliance with HACCP best practices, helping you manage risk across the supply chain.
> FDA compliance: Using liquid silicone rubber is one of the best ways to comply with FDA regulations for kitchen goods. Specifically, Newtop Rubber can manufacture products compliant with FDA regulation 21 CFR 177.2600, covering "rubber articles for repeated use" such as baking molds, food trays, and more.